Although there were no dev diary updates for a long time, the PDXGA is alive and well. I have added a couple of new features to EU4 and HOI4, as well as fixed multiple small issues. The next goal for me is to add Victoria 3 support to PDXGA. Wish me luck!
Changes to HOI4 features
The significant change is the addition of an equipment ledger to the HOI4 statistics. The ledger shows the number of equipment fielded in divisions and air wings and the number stored in the national stockpile. There are 77 types of equipment covered by the ledger, and in future releases, I plan to cover all types. You can now dig through the equipment numbers in detail!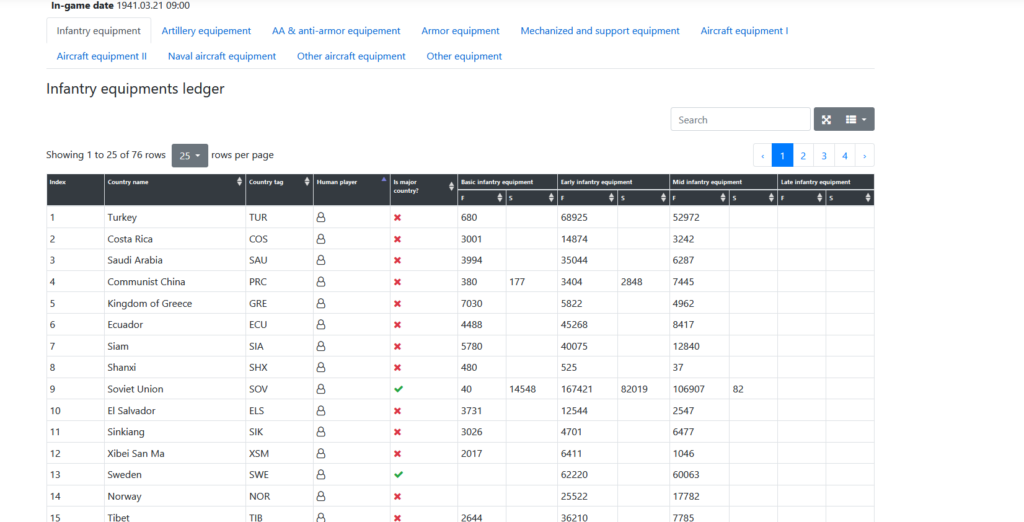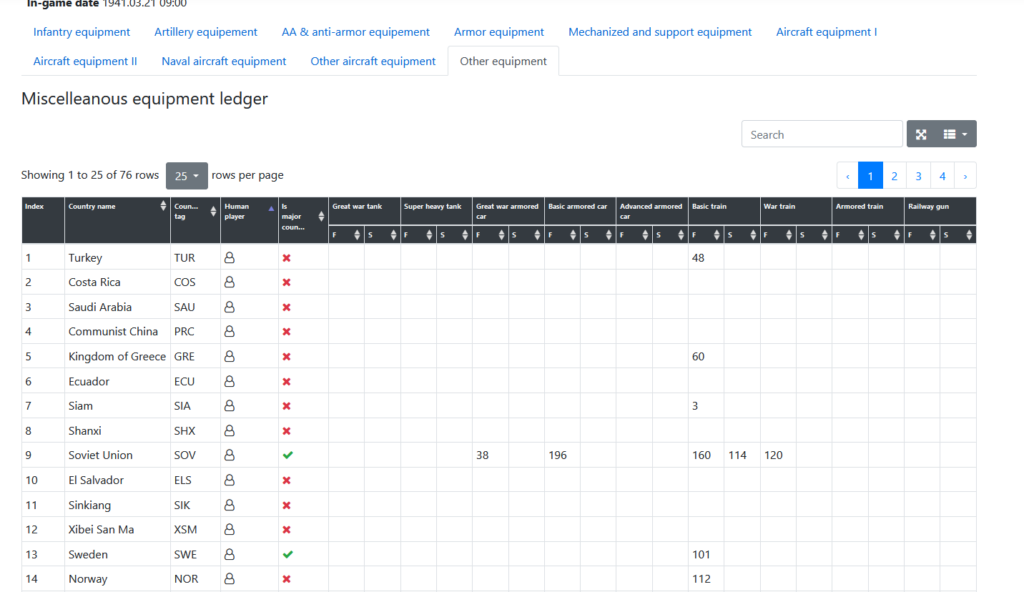 Changes to EU4 features
In addition to adding support for EU4 versions 1.33 and 1.34 I have added four new map modes to EU4:
total development map mode showing the sum of all development (tax, production and manpower) per province
cultural map mode showing culture of each province
technology map mode – visualizing the technology level of provinces
devastation level map mode