After a 3 months break, here is another update, but it is quite a significant one. I've finally managed to get HOI4 maps working. Right now five map modes are available:
political map (countries)
infrastructure map
civilian production map
military production map
available production map
The map functionalities are the same as for EU4 maps – you can pan, zoom and export map as an image.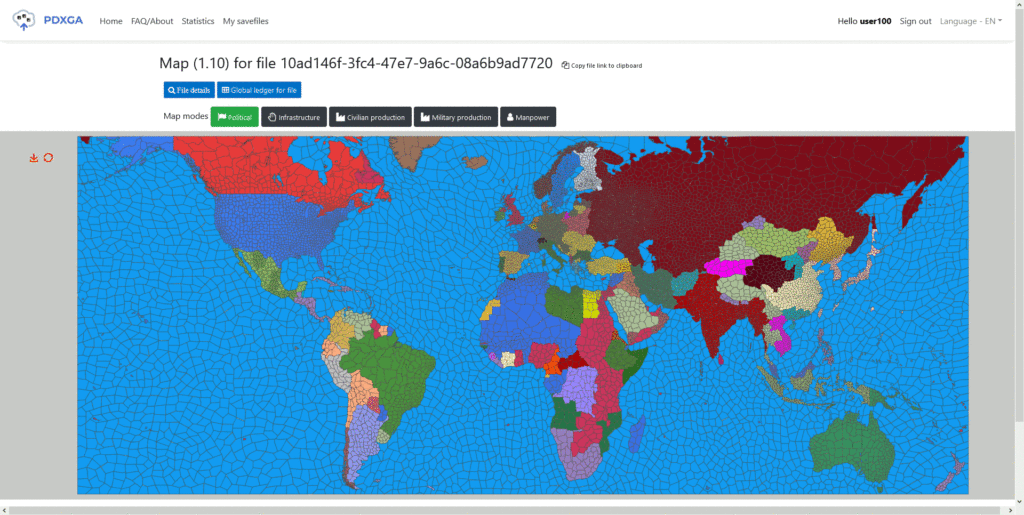 There are some issues and limitations with current version of the maps:
the loading time and switching time between map modes is slower than for EU4, mostly because HOI4 maps are more complex and also because I've found a bug in the latest version of the underlying library which prevents me from using it (although it is faster than the version I use on the page)
only HOI4 version 1.10 maps are supported. I will add support for older versions soon
unlike EU4, the HOI4 save file does not contain a country name, only its tag. This means that if the save file comes from a modded game countries may have incorrect names or no name at all. It also means that for countries not found in the unmodded game I don't have proper country color and such countries are painted with pink color (see below for the French Indochina example)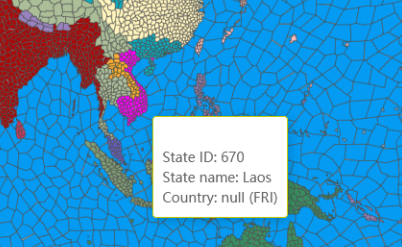 This update also brings a lot of bug fixes that prevented PDXGA from working properly with many saves recently.
I will now focus on more map modes, clean up of the code and refresh to interface visuals. Stay tuned!