Maps have been launched on the PDXGA site, this was a major feature, and the one that will get even more attention from me in the future. For now, the important part is that the maps are working. If you are interested in technical details, please follow the other series on this blog on map vectorization.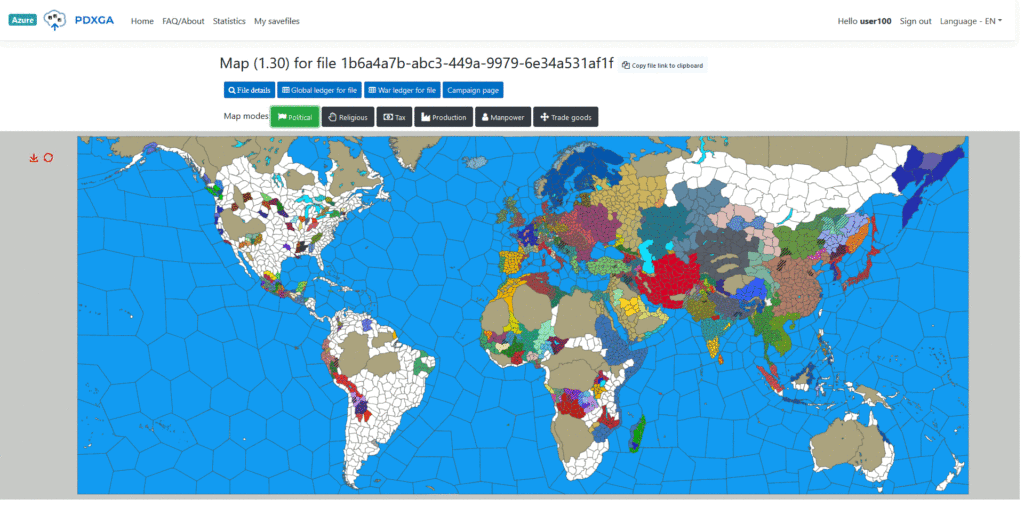 This week release was devoted to some bug-fixing. Issues resolved cover:
a bug that prevented newly registered users from uploading files to the site
crash for savefiles where the player saving file was in observer mode
incorrect display of ledger charts for countries created mid-game
removal of wars that ended before the game started from war ledger (they are junk anyway, but still stored in a savefile)
minor visual fixes across various pages and some fixes in the backend that are not visible to the outside world
Now that backlog of most annoying bugs are fixed (for now 🙄), a few words on future plans. My plan for the next two sprints till the end of October covers two important features, that is tagging system and API access. Tagging would allow for better organization of files on the site, especially when the number of files will be larger. It will also allow to group files that belong to the same multiplayer campaign. Right now it is not possible for multiplayer games, and multiplayer is a big thing in the EU4 community. API would allow me to create a proper thick client for auto-upload of files as they are being saved on computer or on-demand. Unfortunately with this plan support for HOI4 files will need to wait a little bit.